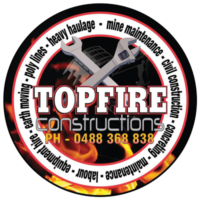 Topfire Constructions is a North Queensland owned and operated business specialising in all aspects of civil infrastructure including major earthworks, heavy haulage, road, rail, mining and concreting. For more than 10 years, they have worked on major projects for mining, industrial and commercial sectors.
After a long day of driving to Mt Isa from the Townsville branch, our tech's Jayson and Michael were faced with the installation of an L1128 w/ Mag Trigger into a Cat 236D Skidsteer. Being a very small machine it was difficult to find space for the indicator, trigger and transducer to be mounted.
We had a slight set-back due to the indicator language being Chinese when they powered it on for the first time. This was rectified by the use of a camera app that can translate any language live as it shows through your phone camera. After the English option was found the calibration become a whole lot easier.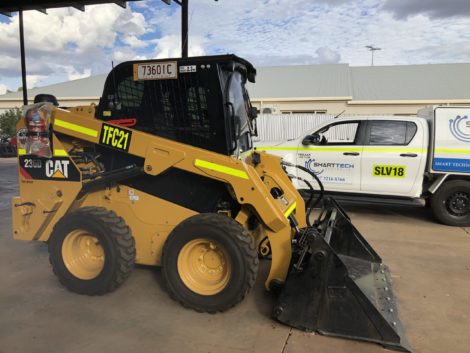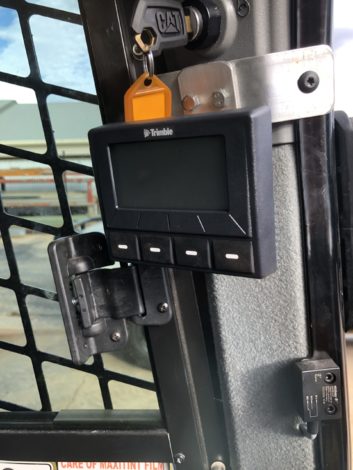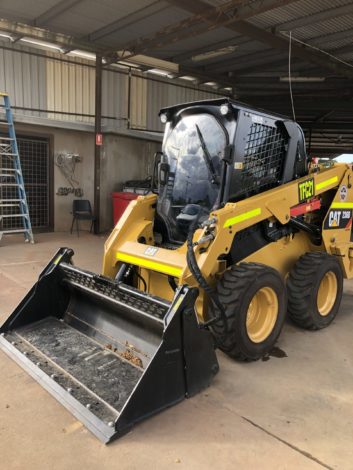 We were having a slight issue with the magnetic trigger only weighing as the bucket would travel down, this turned out to be because the magnetic sensor was turned approximately 1 degree and was not aligned correct with the magnet, this forced us to re-mount the magnet and sensor so that they passed each other further up the lifting arm.
The calibration was required to be done a few more times than usual due to amount of rocking the machine did while lifting the bucket, the accuracy ended up being +/- 20kg, the customer was more than happy so we were happy with it as well.