The Connected Loader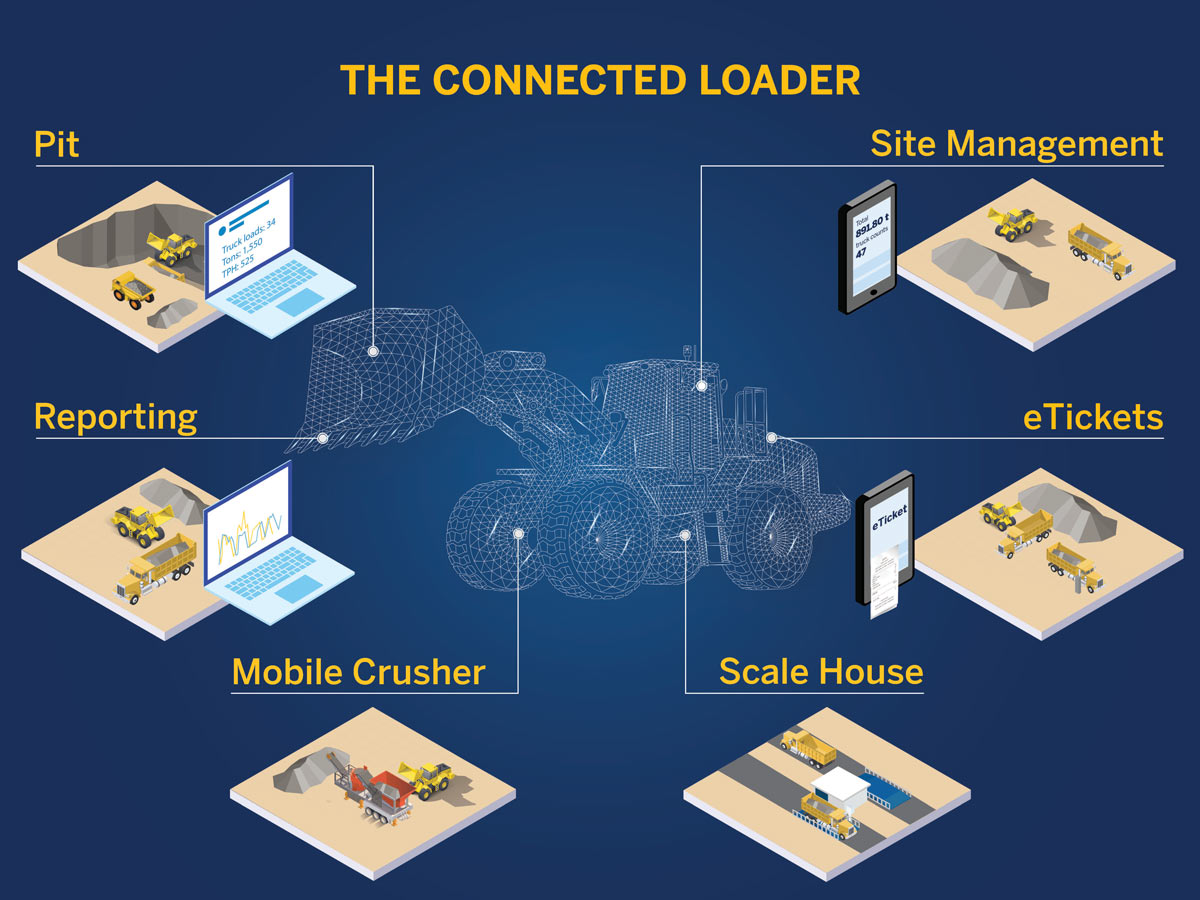 These days, most aggregates managers and equipment operators recognise the benefits of loader scales for more accurate loading, weighing, hauling and all-around operational efficiency. What's less known is that connecting wheel loaders transform them from a versatile piece of yellow iron into a digital IoT business tool.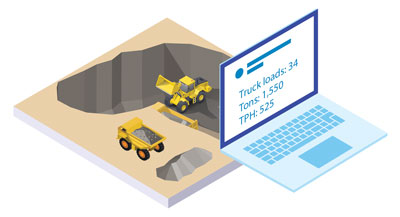 Pit
The connected pit loader measures the real-time extraction rate TPH and reports on total number of trucks loaded and tonnage moved, in addition to loading each truck to its maximum capability.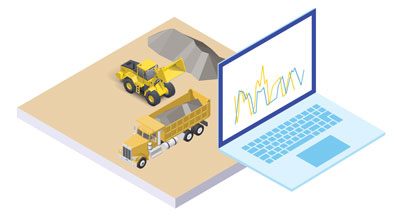 Reporting 
Reporting is simplified because users can streamline loader data reports to only alert managers with the exceptions they care about for immediate action.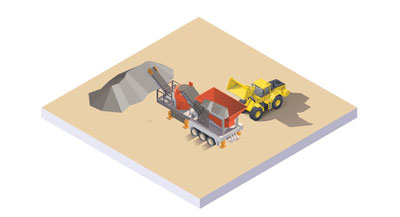 Mobile Crusher
When used with a mobile crusher, the connected loader updates the stockpile inventory in real-time by measuring feed material going in and subtracts product loaded onto trucks.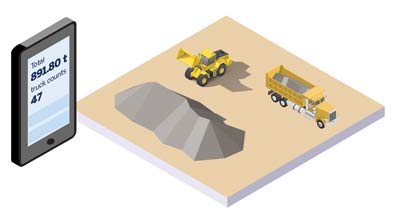 Site Management
Site management is transformed, as managers can track more than machine activities. Site operation key metrics will be readily available in real-time – anytime, anywhere – using a smart device.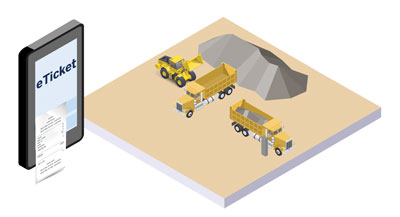 eTickets
The connected loader will help eliminate overloading the trucks while also sending eTickets and transaction records to the truck drivers and customers, digitizing the delivery logistics. This contactless process improves both safety and efficiency.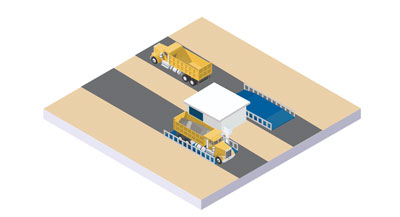 Scale House
Digital records make integration with the scale house possible and will further simplify the process and gain additional productivity