Productivity from Pit to Plant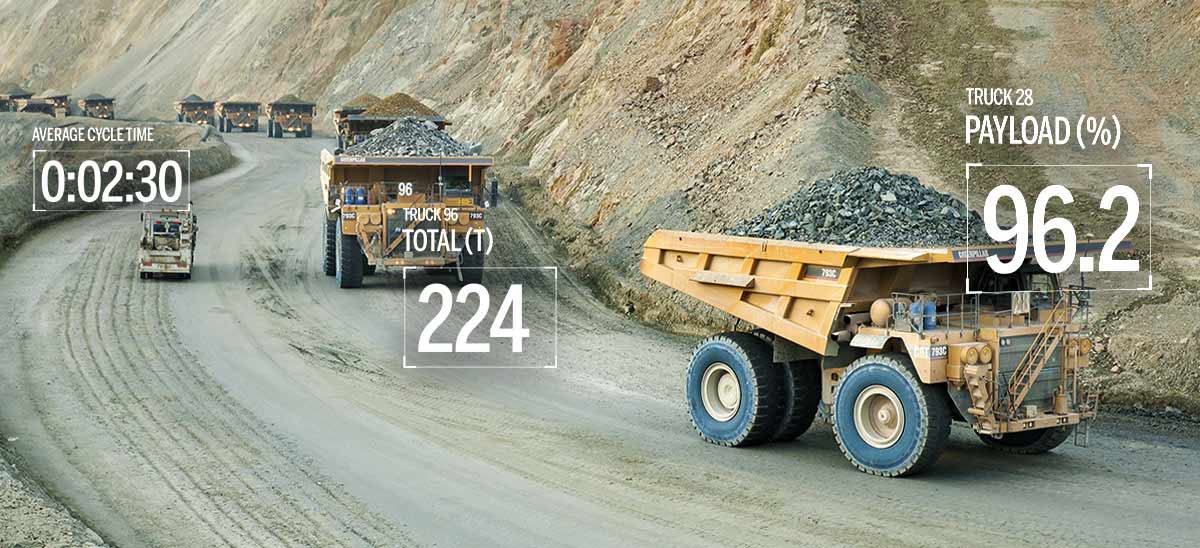 Trimble load/haul tracking tools
Haul operations are a large proportion of total energy consumption and load optimization can quickly add up to significant productivity and profit.
Employing pit loader scales ensures maximum tons per truck moved, but when it is also paired with the Trimble Smart Haul system, fleet managers gain more awareness of their operations than ever before.
Using the system all your haul truck productivity data is automated, saving time and frustration from tabulating load sheets, and replacing it with accurate production figures presented in clear graphical reports.
Features
Automatic haul truck load counting
Accurate payload measurement
Real-time production reporting
Truck speed monitoring
Detailed cycle time analysis
Location based material tracking
Now the fleet manager can solve under/overloading, reduce wasted time with bunching, waiting and idling time data. Safety is improved by being able to prevent speeding and identify haul road issues.