Accuracy and reliability with basic data functions
Loadrite L2150 Loader scale uses multiple-point triggering, speed compensation and also dual pressure measurement. The L2150 offers high-level accuracy regardless of lift speed as well as loader movement. All you need to know is that trucks will be loaded to the right weight first time.
The Loadrite L2150 Loader scale comes with one-year parts and one year service warranty*
Improve profits and eliminate double handling of the material due to loading right the first time.
Accurate weighing ensures trucks are loaded to the correct value, therefore avoiding overloading fines
Track loads by material, customer, truck and Job ID using the one-touch scroll key interface.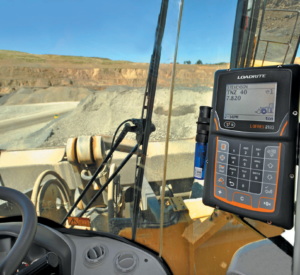 Correct loading means cycle times for truck loading are reduced by preventing truck turnarounds at the weighbridge.
Load each track to its maximum weight means there are no unnecessary trips therefore, increasing hauling efficiency.
Produce an operational record that can be used to verify scale house tickets
InsightHQ is a material management portal that receives payload data. Not only does the dashboard show near real-time productivity, but also available machines and material location
Hard copies of payload information in the cab to provide a permanent record of weighing operations as they are performed.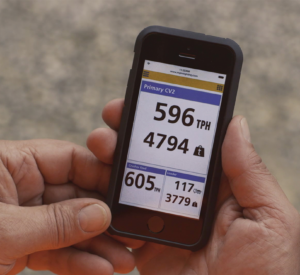 Legal for Trade certification saves money and provides easy invoicing. Transforming the loader into a mobile weighbridge, particularly valuable for mobile or remote sites. As well as, bypass the scale house for lower-cost operations and faster truck turn around.
How the L2150 Loader scale works