Thiess is the world's largest mining services provider, they first began delivering FleetCo hire equipment and maintenance services to the BMA operation at Peak Downs in 2017.
This scope of work developed into a $440 million contract to provide mining services, including the continuation of FleetCo asset solutions, at both Peak Downs and Caval Ridge, located in Queensland's Bowen Basin, near Moranbah.
Earlier this year SmartTech was approached to manufacture a unique radio for use in high intensity remote mining applications by Thiess and our support technician Jino headed to Peak Downs and Caval Ridge
The radio had to be able to handle a 450MHz UHF input followed by 900 MHz, 2.4 and 5.8 Ghz outputs, fit into a portable suitcase type carryall, have its own internal rechargeable power supply, be water proof and be completely adjustable from a configuration perspective.
To achieve this seemingly impossible task the team looked to Jino's years of experience to guide the design process to a point where the clients concept drawing was a reality and then the fun began.
A specially designed Rajant radio was the key to the projects success and when coupled with a variety of specialised other communication equipment made the impossible possible.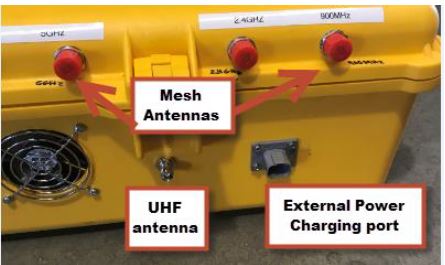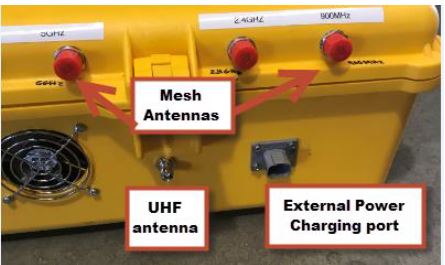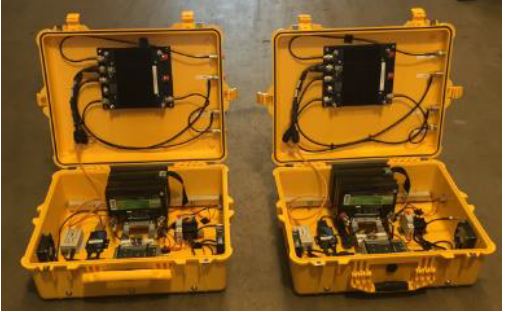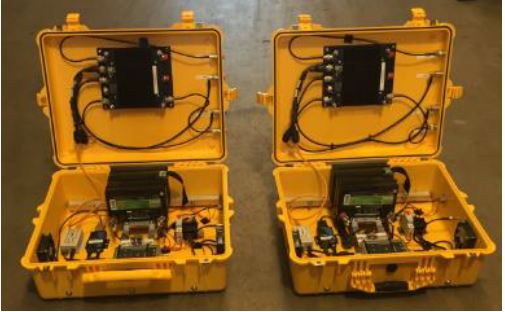 Initially we thought we would have to use two pelican cases to make it all work but some deft engineering and shuffling inside the box we came up with a one box fits all solution.
The design also allowed for either external power 12 or 24 volt power and switching from external to internal to charging mode that at a minimum gave two full days of operation without a recharge being necessary.
The other important criteria was the time frame for delivery,  luckily we made it right on the requested date.
The success of the project was evident the day the client turned on Pandoras box and everything lit up and worked exactly to plan, happyness was achieved far and wide so much so that the client put a second one into play shortly afterward.
The great part was that in an industry where it is hard to please everyone we achieved just that, thank you to Jino and his team for a job well done.
JR Range
The Rajant BreadCrumb JR2 is a wireless transceiver that forms a mesh network when used in conjunction with other BreadCrumb devices. This portable, wireless mesh network node contains one…
ME Range
The ME4 is our mid-level BreadCrumb solution and is an ideal alternative for adding wireless infrastructure and mobile nodes into your existing network. This system can be deployed in…
LX Range
The LX is our premier BreadCrumb solution and is recommended for building and expanding your core mesh infrastructure. With the most transceivers and antenna ports, this system is engineered…