Controlling the slew of any machine used in construction is an important part of the safety and productivity equation. This is a part of the site safety puzzle that is often overlooked by contractors, as well as their operators but can be simply addressed with the right equipment.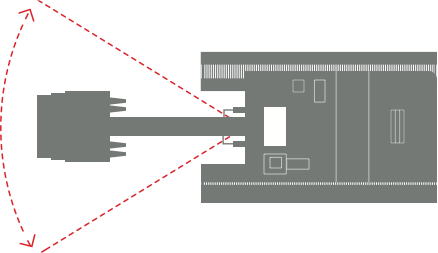 Angle & Lateral Slew Limits
The Slew Control feature is a simple and cost-effective slew limiting solution. Specifically designed to guarantee safety as well as prevent machine damage when operating in confined spaces.
Angular slew restriction creates a V formation from the centre of the machine outwards to the maximum reach radius.
Lateral slew will require additional sensors on the arm of the machine but will allow virtual walls. These walls can be set on either side of the machine or a combination of both. Allowing the machine to work within the safe area without the limitations that the angular V formation can give.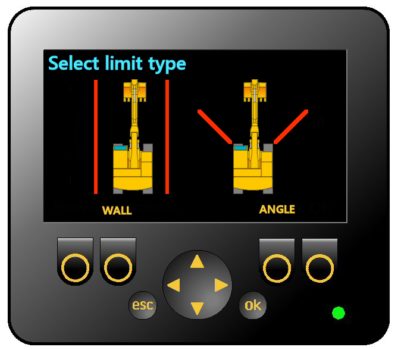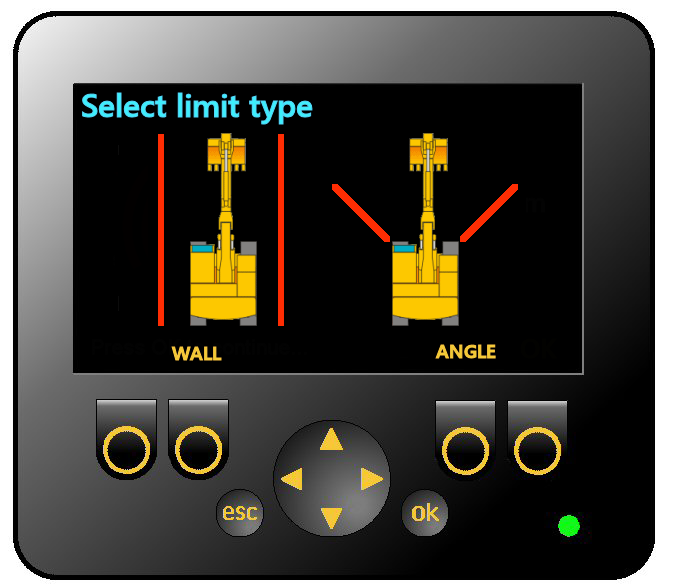 The machine operator can quickly and easily set left and right slew limits or create a lateral virtual wall, all from the display. This will restrict the machine from working within the permitted slew sector. Without a doubt, this is very easy to use, set up and also requires minimal operator training.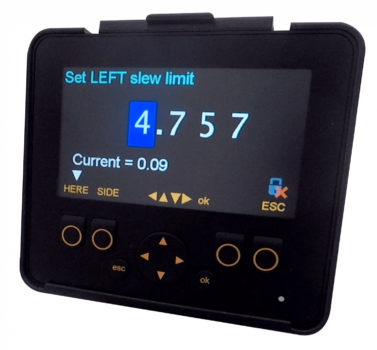 As the left or right slew limit is reached the "feather touch" proportional hydraulic control is released. Subsequently, to cut off the relevant slew hydraulic service gently and safely thus stopping from entering the exclusion zone.
To enter the"safe" zone is still permitted without any restrictions ensuring any reduction in productivity is kept to a minimum.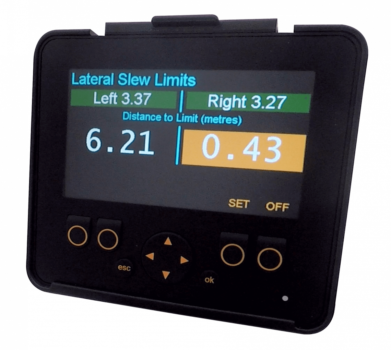 Want to know more? Get In touch