Improve safety in crane and lifting applications.
Trimble provides the tools and support needed to increase efficiency for cranes, in addition to other lifting applications.
Effectively monitor load based on load chart data programmed into the display, along with sensors triggering audible and visual alarms as the operator reaches the rated capacity.
Reliable Wireless Communication
Wide communication range: 4,300 feet (1,300 meters)
Get to work faster with a simple installation
Wireless communication between displays and sensors eliminates the risk of cable breakage
Built from 17-4 stainless steel
Key component of the Trimble Rated Capacity Indicator (RCI) system,  designed to warn the operator that rated capacity has been reached
Promotes operator awareness by providing real-time load information
Reduces the risk for a dropped load as well as on-site accident
Flexible and Versatile Technology
Make the most of your investment, move from machine-to-machine as needed
Accurately monitor load in gin pole truck applications
Hazardous area-certified options available
Pre-calibrated load cells eliminate high installation costs and after-market support costs
Range of capacities available to suit the needs of your project
Temperature-compensated for increased accuracy
External antenna for increased transmission range
For additional protection, easily-installed load cell cage available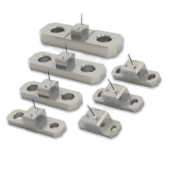 Ideal for marine/offshore and mooring line applications and barge cranes
Effective load monitoring solution when a dead-end for a load cell isn't available
Options available for a range of wire rope sizes to suit the needs of your project
Temperature-compensated for increased accuracy
Rope payout, speed and direction monitoring option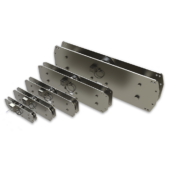 Ideal when maximum hook height is critical
Temperature-compensated for increased accuracy
User-replaceable antenna