Quarry Productivity direct to you
Trimble Insight is a visualization tool for bringing all your quarry productivity information into one, easy-to-use dashboard, enabling your team to see progress against targets.
Drawing data from LOADRITE loader, excavator, haul truck and conveyor belt scales into centralized cloud storage. Using administrator customization for machine names, geofenced load/dump and stockpile locations Insight calculates production metrics and predicts any trends for the user.
Aggregates production data is often late, unreliable or requires a manual process to gather. This makes it difficult for quarry managers, fleet managers and plant managers to make informed decisions during the shift that positively influence production.
Insight brings production and efficiency data into a single source of the truth, so the whole team has the same data at their fingertips.
Shows target vs.actual productivity
Identify gaps and understand reasons for down-time or delays
Make more informed decisions
Customizable to suit multiple roles (e.g. site manager, production manager, fleet manager)
Access anywhere, at any time via desktop or mobile devices
Align to production goals using shifts, modes and targets using a scheduler
Data types
Location (each site, pit/plant/stockyard)
Time (year, month, week, day, shift, hour)
Product (overburden, fill, shot rock, surge pile, stockpiles)
Production (tons, tons per hour)
Events (cycles, downtime events)
Target vs. actual production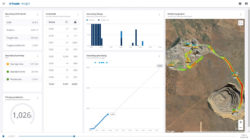 Dashboards
All your production metrics (load/haul, processing and products) from your excavators, haul trucks, ADTs, conveyors, and loaders.
Action Replay
Replay machine location, payload, cycle times and speed (which can inform safety or performance interventions)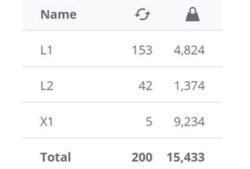 KPI summary
Summarize KPIs and metrics to identify lost productivity (late starts, blackbelt time)
Real-time Production Data
Compare production targets for each shift/plant mode and monitor near real-time performance (including start-up and blackbelt time, TPH throughput, inventory added to stockpiles)