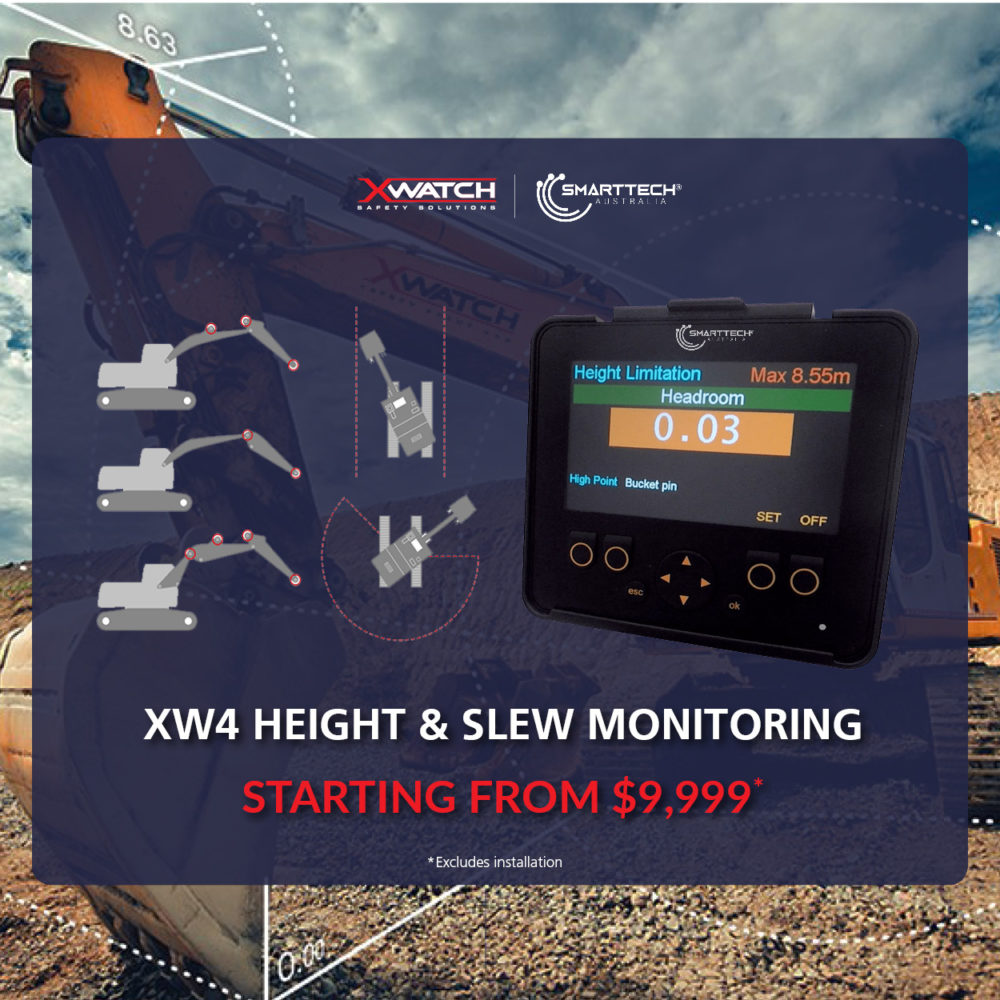 Join the safety revolution
Enjoy EXCLUSIVE INTRODUCTORY PRICING on the new XWatch Safety range at SmartTech Australia. The XW4 monitors a heavy machinery's height and slew movement. It has been designed to accurately restrict using feather touch proportional hydraulic control the height of a machine and left/right slew parameters ensuring operator and machine safety, safe/comfortable for the operator and the environment around the machine.
You can grab this limiter for $9,999* PLUS advantage this financial year of the increased INSTANT ASSET WRITE OFF up to $150,000k for eligible business.
There has never been a better time to upgrade the safety of your site.
Call our team today for more information or leave your details below and our team will get back to you!
*Price excludes installation. Introductory offer applies to purchases from 01.06.20 – 31.10.20. Refer to www.ato.gov.au/business for Instant Asset Write Off eligibility