Lincoln Lube Dual Line System
Lincoln's Dual Line System is ideal for long pumping distances and extreme temperatures. It is easy to adjust to meet specific bearing requirements. It provides high pressure, up to 5000 psi, and also is designed to work with many lubrication points over a wide area and easily handle very viscous (heavy) greases.
With this new line of products added to this toolbox we believe the Lincoln Lube Dual Line System can continue to serve civil and mining contractors throughout Australia and offer advice on the right technology for the job, customized training, data services, installation, service and technical support and become a one-stop-shop for all your site technology requirements.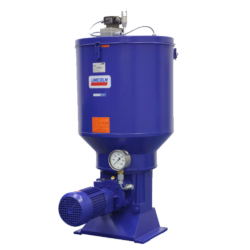 Want to know more? Get in touch!