LOADRITE Customers Set to See Unprecedented Support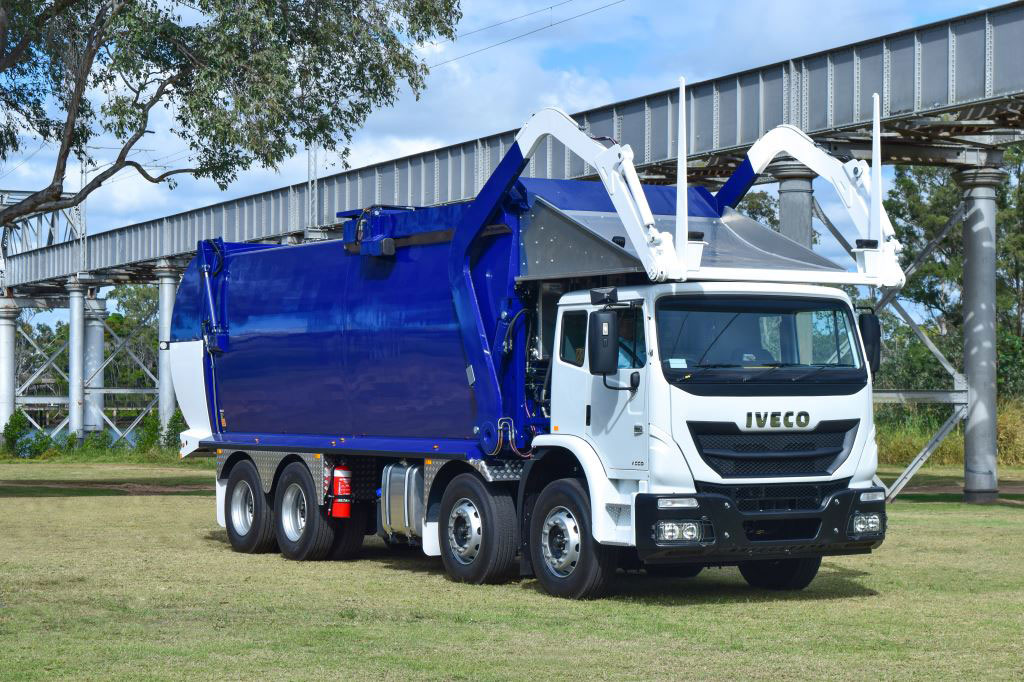 As the waste industry learns to adapt to best practice technologies, SmartTech Australia is taking steps to grow their national footprint.
The waste industry is under growing scrutiny to adapt and leverage best practice technologies in the delivery of the critical role the waste services industry provides.
Technology adoption in Australia has been unprecedented, and LOADRITE has been at the forefront of this evolution within waste as it provides both safety, productivity and invoicing solutions in one box.
A huge driver in that adoption has been through organisations such as Weighing Systems Australia (WSA) who have driven this narrative and significant adoption for over 30 years.
As the waste industry learns to adapt to these best practice technologies, SmartTech Australia has taken steps to grow their national footprint and provide the waste industry with a comprehensive portfolio of LOADRITE onboard weighing systems and solutions by acquiring WSA.
Dan Barry, General Manager for SmartTech Australia, explains that SmartTech is a business that has evolved based on its strength in LOADRITE and solutions for the civil construction and quarrying industries.
With the edition of WSA, SmartTech are in a position to jointly provide customers with a superior solution and more scalable ongoing support.
"With the addition of WSA, SmartTech now has a nationwide footprint covering 12 regional branches in all the major cities and has over 50 service technicians with 14 of those being NMI certified," Barry says.
"From an infrastructure perspective, there is a lot of value that SmartTech brings to the table, which can only amplify the value that WSA already provides to their customer base."
Not only are LOADRITE onboard refuse truck scales of value to the waste industry, but so is the entire LOADRITE portfolio that SmartTech can offer.
"Beyond onboard truck scales, SmartTech's belt scale solutions can monitor processing (e.g. glass or metals recycling), as well as our loader and excavator scale solutions to measure truck loading. And connecting to Trimble Insight web dashboards so customers can monitor progress in real-time," Barry says.
This strategic acquisition coincides with a series of important shifts in the waste industry with increased scrutiny via Chain of Responsibility (CoR) legislation and the industry's adoption of best practice solutions such as on truck weighing to ensure overloading is eradicated.
This is combined with substantial operational productivity gains realised via on board 'Legal For Trade' certified waste loads for greater accuracy and weighbridge-free operations and invoicing.
"CoR has really put everyone in a position where they have to be totally accountable in how they operate their businesses, and this is the thing that really binds a lot of these solutions from a LOADRITE perspective," Barry says.
"Anything that is moving material, whether its waste or recycling, we have the tools to help mitigate risks that can potentially impact their ability to continue to trade. The legislation is very clear. It focuses on best practice and we feel that LOADRITE is best practice."
Alan Clarke, former owner of WSA, and now Waste Product Manager for SmartTech, explains why upgrading onboard weighing systems to be Legal for Trade is important to his clients.
"Waste haulers need to be able to charge for overloaded bins because the fees at the tip or transfer station make it important that haulers are not losing money on a pickup."
When speaking about what the waste industry should look for when choosing an onboard scale solution provider, Barry comments that support is the key.
"Whatever the customer is looking for, the provider must stand behind their solution with nationwide support to deliver results. For SmartTech, we stand behind our solutions, investing first in customer support which will establish and grow our reputation," he says.
Barry adds that with the addition of WSA, SmartTech now have measures in place that ensure a consistent positive customer experience.
"Whether you engage us to deliver in Hobart, Weipa or the Pilbara, we will deliver our services seamlessly regardless of where you are, and that's what we pride ourselves on."
In speaking about SmartTech's nationwide coverage and how this is critical in relation to COVID-19, Barry remarks that the growing limitations around interstate travel are quite possibility a reality for the next 18 to 24 months.
"Last year's travel restrictions really showed the value of our national footprint and being realistic, these on and off travel restrictions will probably be with us for another 18 to 24 months.
"Customers are evolving during this period too, and as they evolve with these guidelines, we have the ability to provide a support structure that allows this."
Written by SmartTech Australia for Waste Management Review
View original post here