Best Practice Solutions for Compact Machinery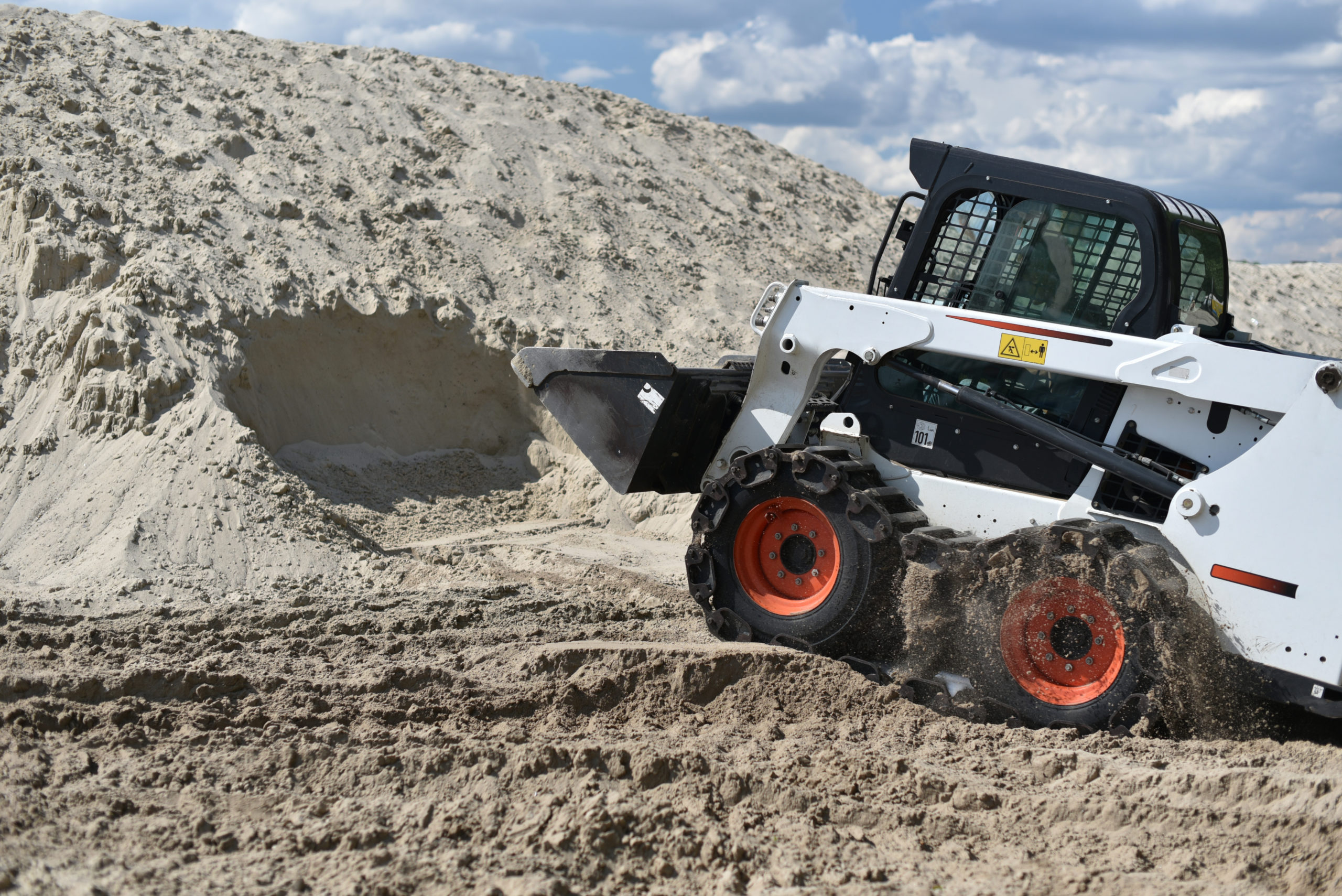 Not only is heavy machinery bound to the laws of Chain of Responsibility (CoR), so too is compact machinery.
Understanding the laws of CoR is essential in the Civil Construction, Mining and Waste industries. It helps increase accountability and safety, both on the job site and in other parts of the community.
Chain of Responsibility Overview
In 2018, changes to the Chain of Responsibility (CoR) laws were introduced to align more closely with workplace health and safety laws.
The aim of CoR is to make sure that everyone in the supply chain shares responsibility, and under these laws if you are named as a party in the chain of responsibility and you exercise control or influence over any transport task, you have a responsibility to ensure that HVNL (Heavy Vehicle National Law) is complied with.
Who is subject to CoR?
The CoR typically comes into play anytime there is unsafe practice surrounding the use of heavy machinery, however some roles are less obvious. If there are any breaches of safety such as a truck operator failing to abide by mass requirements, not only is that operator breaching CoR laws so too is the operator of the construction equipment (heavy or compact) which is loading that particular vehicle.
Safety from Start to Finish with a SmartTech Solution
Our team in NSW recently helped a client who was concerned about the chain of responsibility that was to come into in effect on their various residential sites. They had purchased a skid steer loader to move material from site into a truck and wanted to make sure they were abiding by CoR laws.
Wayne our NSW & ACT State Manager suggested installing a set of Trimble LOADRITE Sprint Scales with the optional extra of a LP930 compact thermal printer.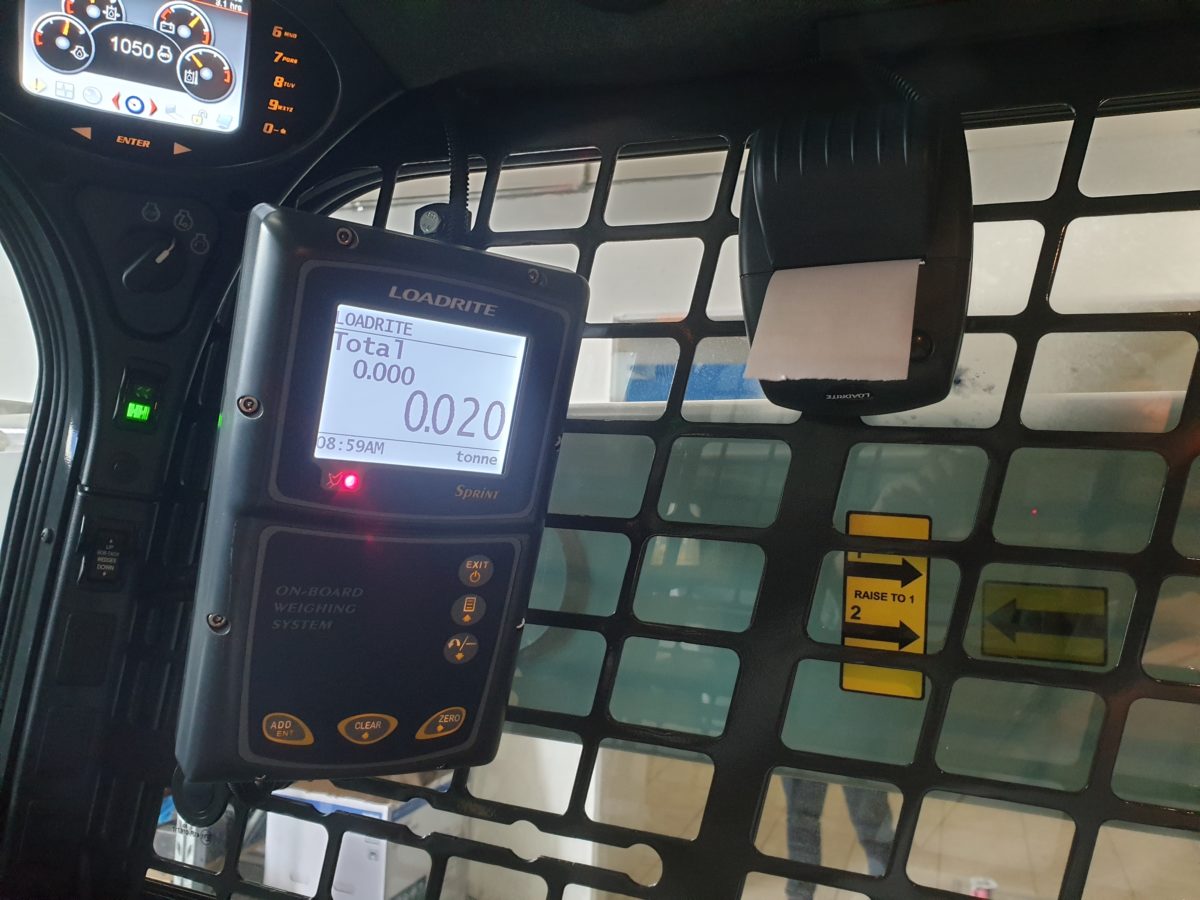 The LOADRITE Sprint Scales provides basic weighing for compact machines and can support four separate weighing implements, allowing weighing with a selection of pre-calibrated implements, e.g. buckets. The Sprint Scale system is ideal for compact machines on job sites as it allows for weighing of each load to ensure that trucks are not loaded beyond legal limits and loaders are also working within their safe working load.
The LP930 compact thermal printer was chosen for its compact size (due to the cab size) and its fast-printing speed and minimal maintenance. The LP930 offers the ability to print a basic or detailed report and at installation the client is able to select which categories they would like programmed.
An added advantage our client utilised was having the scale system and printer installed at our NSW warehouse as this was directly between the dealer and his job location. This meant that the client utilised their own truck to save on travel costs from SmartTech and also experienced a fast turn around in installation.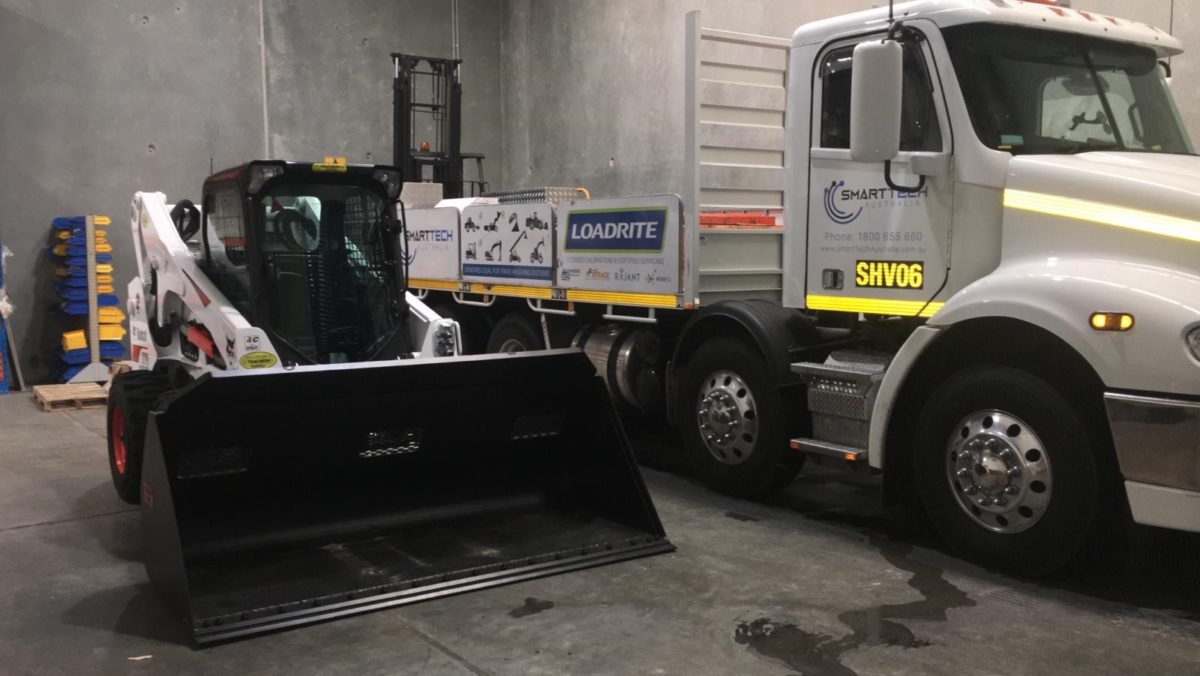 It's always good practice to clarify and ask about anything you're unsure of regarding CoR with your local State Manager. In addition to our information about the CoR Laws, the NHVR website gives a comprehensive overview of your obligations to chain of responsibility.
Have a compact machine and what to tighten up your responsibilities regarding CoR? Give us a call on 1800 655 860 or get in contact with your local State Manager, all details below.
NSW & ACT
Wayne Grech
0408 964 134
[email protected]
NT & QLD
Ralph Barling
0499 890 093
[email protected]
VIC & TAS
Declan Halpin
0427 766 125
[email protected]
Click HERE to learn more about the LOADRITE Sprint System